If you've been on the diet treadmill, and tried other weight loss programs, then you've probably already realised that weight issues are related to more than just what goes into your mouth. It's only when you deal with the deeper issues regarding your relationship with food and your body that your weight problems will become a thing of the past.
Big on the Inside – A unique approach to achieving a healthy weight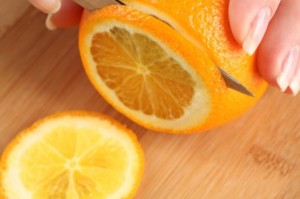 Are you fed up with the constant battles with yourself and food?
Are you tired of the endless see-saw of diets which don't really work?
Would you like to wake up in the morning and have a diet-free day?
Then throw away those diet books, end deprivation forever and start dealing with your weight issues in a positive, empowering way.
"Change on the outside only lasts when rooted in change on the inside".
Barbara Birsinger
Jacinta Noonan specializes in Weight Loss Coaching. She is there to motivate and support you in building a new relationship with yourself, your body and with food.
She has designed a unique 12 week program which takes a fresh approach to losing weight and developing a positive body image. It looks at the psychology behind why you overeat, why you sabotage your goals and why diets are not the answer. You will learn how to overcome the ideas, beliefs and unconscious patterns which have kept you stuck for so long. You could say it is dieting from the head down!
Achieving your most healthy weight and maintaining it for the long term also requires some practical knowledge, as well as useful life skills and an attitude that aligns with your goal. That's why we cover all three aspects during the coaching program.
For example, we will examine your knowledge about food, as too often people have incorrect and misguided information about how to manage their weight. In the coaching program you will learn facts and figures based on solid scientific studies.
Some people simply have no idea how to put together a delicious meal, one which delights the senses while still supporting the healthy weight goals. As part of the program you will receive a stack of meal ideas to get you kick started.
You will also learn about how fat cells really work; the difference between hunger and emotions, and the role serotonin plays in your body.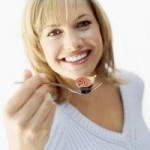 You might have to develop a number of life skills, such as
Being assertive and learning to say no to food pushers
Learning to handle cravings and steer clear of triggers
Developing the ability to wait before reacting to a stimulus
Having the discipline to manage portion size
Exercising in an easy, sustainable way
And like any change program, if you don't have the right attitude with regards to success then you will never achieve your goals. So, as part of the program, we will examine your attitude to commitment, how prepared you are to do the work, and to how you feel about giving up the diet mentality and replacing it with something better. With the right attitude to personal change the sky's the limit!
You will meet with your coach once a week and together you will work through a step-by-step program that evolves over the 12 weeks, empowering you to create a healthier life-style in body, mind and spirit. The sessions take place either face-to-face, on Skype or on the telephone.
"We are all capable of change and growth; we just need to know where to begin".
Blaine Lee
Jacinta has a dedicated website called Big on the Inside which gives you more in-depth information on weight loss coaching, workshops and support groups.
Click here to be redirected to this site. www.bigontheinside.com
Or call now on +31 (0) 6512 76691 or email info {at} bigontheinside.com