I, Jacinta Noonan, am the Mental Coach for Artists.
I work with Artists to discover their inner resources to enhance success and to unblock the barriers keeping them from sustained excellence. I believe that having direct access to your 'inner creative' enables Artists to bypass the inner critic to ensure magical performances at all times.
I am here to provide you with the most supportive and productive coaching relationship possible and I am flexible in the structure that your coaching can take – it is up to you. Coaching can take place face-to-face or by telephone. I am available for you from anywhere in the world. Please find below my most popular coaching packages to choose from.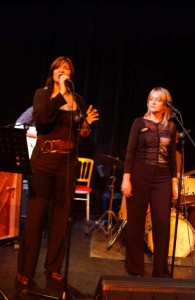 Your Coach
My base is Haarlem, the Netherlands, however I am available world wide. I have extensive international experience and understand the emotional highs and lows of performing. I am an NLP Master Practitioner and Coach, and have degrees in psychology and training. I am a member of the ICF (International Coaching Federation) and follow their code of ethics for quality and confidentiality.
To discuss your needs call: +31 23 5267380


Mental Coaching
Who is this for: perfect for any artist or person working with artists
12 x 60 minute face-to-face coaching / or telephone coaching
follow-up email after each coaching session
unlimited emails between sessions
unlimited telephone calls between sessions
2 hour review session every 3 months
All coaching is tailor-made for the individual, however the following coaching tools can be used:
Circle of excellence
6 Step Success Re-frame
Erasing Limiting Beliefs
Open-access Creative Child
Success visualization
Managing the Emotional Roller-coaster
Group Coaching
Who is this for: Artistic management teams (artist, director, producer, manager, etc), a band, a theatre/TV cast or any group of people who work together to create a performance.
There are many stresses involved keeping a group working creatively together. There are egos, emotions and individual psychology to work with. When you are all in the flow, it's like magic. But when that flow gets block, the creative energy gets stuck.
I work with groups to help you clear the blocks to get you back in the flow again.
6 x 90 minute group sessions (on location world-wide)
1 x 90 individual coaching session per person
follow – up action plans
2 hour group review one month after completion
Stress Release Coaching
Who is it for: any performer suffering from stress
6 x 60 minute face-to-face coaching sessions
follow-up email after each session
10 minute review sessions during the week
6 x 45 minute telephone maintenance coaching
Every package is tailored to the individual, however some topics for exploration would include:
Understanding your triggers
Change your thinking, relieve your stress
Confronting your Adrenalin Junkie
Healthy habits, healthy body
Self-motivation techniques
Relaxation techniques
Peak Performance Coaching
Who is it for: performers who are about to embark on a new production and feel the need for extra support
6 x 60 minute coaching sessions
follow-up email after each session
unlimited email between sessions
bonus 'top up' just before opening night
one free 'creative crisis' session during the production period
Crisis Coaching
Who is it for: this is especially for the artist who has to go on stage within a couple of hours and has lost all confidence. This artist might be hysterical and is refusing to go on stage. You don't know what do you, so you call Jacinta
on location coaching anywhere in Europe
as long as it takes
follow-up coaching after the event to ensure artists stays confident